School of Hospitality & Tourism
School of Computer Studies
School of electrical engineering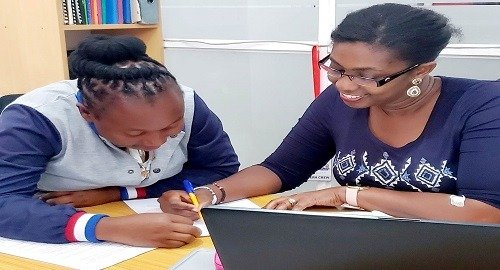 Discover our courses
Offering the Best Facilities for learning with myriad opportunities for Graduates.
Choose your Career P
ath
Get the Training You Deserve!
Ashleys Events Institute (AEI) has attained the international Accreditation Mark of recognition held exclusively by training institutes around the world, that exemplify high-quality standards in Events and hospitality studies.
We've chosen a selection of student stories to give you a better insight into the warm, supportive environment, vibrant social scene, and diverse opportunities you can look forward to at AEI.
"Studying at AEI has been an incredible experience. The Institute provides good facilities, great teachers, and excellent Support.
"The Best part of the course was the placement year, AEI has partnered with industry leaders, and my attachment process was hassle-free."
"Learning Event Management at AEI was the best decision ever. Being a sister company to the Best Events company-Ashleys Events, Meant one thing to me! Guaranteed hands-on training from industry experts. ."
"Simply the Best. The location is perfect, the ambiance is perfect, the tutors are perfect, the skills are unmatched. its that simple ."
"Making flowers for my wedding business was easy, I was tought by experts who left no stones unturned."
"I recomend anyone to enroll at AEI. Its the Best college when it comes to skilled training."
"I now run my own Video and photo shop. I learned from real handson. My practicals were very detailed and I learned a lot. From college to my business. Simply the best ."
Submit Your Resume -Get Hired.
Connect to great job opportunities by SUBMITTING your RESUME to march your skills and career goals with our corporate partners. Take your career to the next level by Connecting with AEI Job Connect portal.
We offer a comfortable environment for Students to have the opportunity to grow and learn without any challenges.